This past Monday, we added a new addition to our family! I had another successful natural childbirth experience. The same midwife that delivered Piglet delivered our son! You forget how intense childbirth is, but it is indeed all worth it!
I had been about 4 centimeters dilated for about two weeks prior to Monday. I woke up on Monday around 5 am with that familiar light cramping action going on in my uterus and knew that it might be the beginning. Monday was his due date and babies hardly ever come on their due date! I went to the living room and just laid and rested until my husband and sister were awake.
Around 7 am I was pretty certain I was in first stage labor. My husband made me breakfast, I let my sister know she was on tyrannical toddler watch and I started looking for something cute to wear after we let the midwives know about my condition.
My midwife was on high alert because this is our second and wanted us to come into the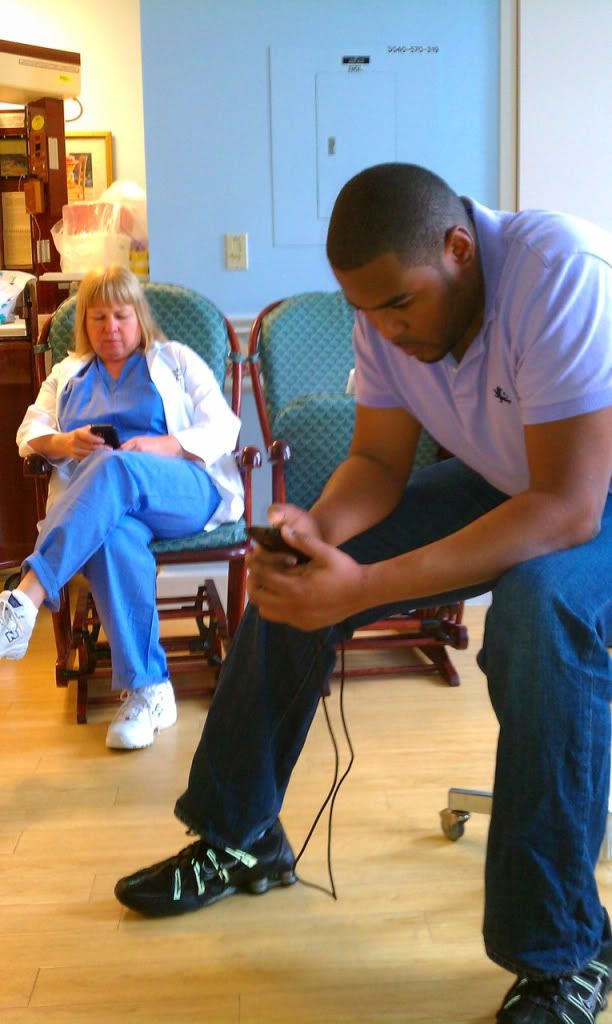 office, subsequent labors come quicker than firsts. But I could still walk and talk through contractions so I was not worried. I spent my morning doing random tasks while in labor. When we finally rolled into the OBGYN's office around 12 noon, I was 6 centimeters dilated and our midwife wanted me to meet her at the hospital immediately. I wanted to go to Wholefoods, then home and then drive back to the hospital when labor was unbearable. She highly recommended we did not and did not even want to allow a stop by Wholefoods for some green smoothie.
I grabbed my smoothie anyway and was checked into the hospital a little before 1 pm, which was too early for my liking. My water broke in the hospital shower, where I was laboring with my husband around 2 pm but did not speed up labor as my midwife thought it would. Everyone played the waiting game while I crawled, screamed, squatted, and panted through every inch of that huge delivery room.
Finally after the most irregular contractions the baby was born a little before 4 pm, I only had a 1st degree tear with a few stitches and he was much larger than Piglet. The pain was intense and I was the only vaginal births that day in a sea of planned C-sections. But it was so worth it. To immediately touch and feed my baby and be able to get up an shower after. There are so many benefits to natural childbirth.
Comments
comments